Board of Directors
Executive: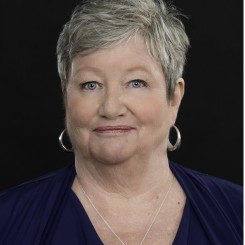 Ginger Jackson — President
Ginger Jackson and her husband Sandy are franchisees for the Port Perry and Uxbridge McDonald's. A former registered nurse at North York General Hospital for 27 years, Ginger now does volunteer work for the Uxbridge Cottage Hospital Auxiliary and many other organizations.
Ginger is a great friend of the current Uxbridge Scugog Animal Shelter. Through her coin box program, her customers have given $26,000 for our furry friends. She has a leadership role in her quest to build a new animal shelter. She and Art Mathews initiated this immense undertaking as the present building is inadequate for both the animals and the wonderful people running the current shelter.
Ginger loves animals and at present she has two rescue dogs, and two furry cat friends that she rescued. She has resided in Uxbridge and now Port Perry for over 15 years.
Joy McKinnon – Treasurer
Joy joined our Board of Directors in December 2014 as a Director At Large. In 2017, she transitioned to the role of Treasurer. She brings extensive experience in management, governance, executive leadership and fundraising acquired throughtwenty-five years as an academic administrator in the Ontario College system. In her current role as Seneca College's Vice-President Academic, Joy is responsible for all academic programming, applied research, international education and student services.
Joy and her husband Jack moved to a small, hobby farm in Scugog with their cat Blackie and two retired, palomino quarter horses, Sunny and Pal. Since moving to Scugog, they have adopted a colony of barn cats, making frequent trips to a spay/neuter clinic and finding homes for nine kittens – the remaining kittens have become part of the family.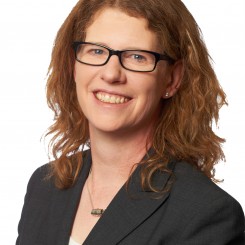 Elizabeth Williams – Vice President
Elizabeth is a charter board member of the Animal Shelter for Uxbridge-Scugog. She has led both the  Fundraising and Communications committees and now serves  as board Vice President.  In real life, Elizabeth is the head of brand and  communications for ADP Canada and has been a marketing executive at Bank of  Montreal, Rogers and a bunch of software companies nobody has ever heard of.  She moved to Uxbridge more than 20 years ago and shares her home with her  husband, teenage sons and a not-very-bright spotted python named Fluffy. She  secretly wants to be a figure skater.
Susan Long – Secretary
Susan is retired after many years in various fields of supply management, accounting and administration. She is currently President of the Uxbridge Cottage Hospital Auxiliary and a volunteer with other organisations. She lives in Uxbridge with her husband and three cats, and is a busy grandmother of four children, two granddogs, and three grandcats.  Susan has been Secretary for the New Animal Shelter for Uxbridge-Scugog since February, 2013.
---
Directors: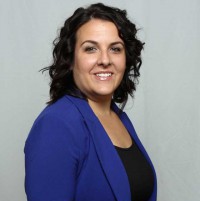 Amy Stevenson
Born and raised in Uxbridge, Amy has a background in Public Relations and Event and Wedding Planning. She currently works at the Jennifer Ashleigh Children's Charity as the Signature Events Coordinator.
An animal lover from an early age, Amy is excited to use her background in event planning to help raise funds for the new shelter. In her spare time Amy enjoys spending time with her nephews, curling up with a good book and getting her groove on at a Zumba fitness class. She cuddles up at night with her Jack Russell/American Eskimo mix named Ellie.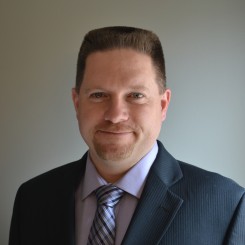 Paul Bussiere
Paul joined our Board of Directors in August of 2015 after volunteering on the Golf and Fundraising committees. Paul is a PGA of Canada Professional and currently works at Scarboro Golf & Country Club as the Marketing & Sales Manager. He has organized many fundraisers over the years including his own golf tournament for 16 straight years.
Paul and his wife Jodi moved to Uxbridge in 2010 with their 3 kids. Their most recent addition to the family came in 2012, when they adopted a rescue dog with an elaborate mix of breeds named Dylan. Dylan is a Greyhound, German Shepherd, Australian Cattle Dog, Chow Chow, Welsh Corgi, and Miniature Pinscher mix! He loves to run and is doing his best to keep Paul in shape. Paul is very excited to be part of the new animal shelter and brings with him a wealth of knowledge and expertise.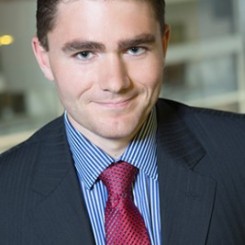 Buck Sully
Buck Sully is on the Board of Directors and serves as the Chair of the Governance Committee. Buck was born and raised in Uxbridge, growing up in a home filled with many dogs, cats, horses, and the occasional wildlife visitor. Currently he enjoys spending time with his girlfriend's dog, Charlie, and her cat, McGuire, who have adopted Buck as their own.
Buck has been an active volunteer in and out of Uxbridge. Throughout law school, he was a director of the Student Animal Legal Defence Fund – Windsor Chapter and worked closely with the local shelter in Windsor. Upon returning to Uxbridge, he was very eager to get involved with the New Animal Shelter for Uxbridge-Scugog.  Recently called to the Ontario Bar, Buck practices law with Keel Cottrelle LLP, a mid-sized firm in Toronto, advising on governance, real estate and estate planning matters.
Tara Rosen
Tara, her husband Stephen, and family moved to Uxbridge in 1999 as they wanted their 4 kids to grow up in a small town community. Her love for animals makes her driven to help in any way that she can to raise the funds for the new shelter.  She also volunteers with the Carroll County Animal Support in Kentucky, as 2 of their rescue dogs originated from that high kill shelter.  Everyone knows how much her fur babies mean to her.  Tara and family have rescued numerous animals over the years.  They currently have Bo, a boxer mix, Daisy, a black mouth curr, Bella a Bengal cat and Roxy, the bearded dragon. Tara, aside from being a Realtor, has volunteered in her youngest son's school, on the Zephyr Board, several fundraisers, Relay for Life and more. She feels it's important to give back to her community.

Ingrid Hilyer
Ingrid Hilyer, husband Paul, and son Graham moved from Toronto to Scugog Island Port Perry in 1996.  Ingrid is a Realtor in Durham Region and is involved in many community causes.  As a young girl, her mom encouraged her to do volunteer work because "it is good for your soul". She's been doing so ever since. Ingrid enjoys applying her 30+ years Sales & Operations experience to help fulfill our vision of building a new animal shelter for our furry friends. Her orange tabby rescue cat of 19 years is Simbagirl and Ingrid is convinced she is part guard dog!
Linda Villanova
Linda has been on board with the NASUS Fundraising committee since the beginning and has been involved with almost all events including; Gala's, Walk a Thons (co-chaired last year), Garage Sale (co-organizer), Dog Days of Summer, Port Perry Fair, Williamsons car show, etc. Her 13 yr old daughter, Mikayla,  is also a  sometime' volunteer and has raised the most money in NASUS Walk a Thons each year.
Linda is a long time banker who is currently a Sr Manager, Operations with Scotiabank in data analytics, and has been happily (not) commuting between Scarborough and Uxbridge for 17 years. Formerly a 'cat person' Linda, her husband and daughter welcomed a twice 're-homed' pup, Kia, into their home and enjoys not being ignored by her new furry person.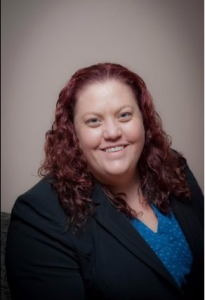 Melinda Diebel
Melinda joined the Board in 2017, after serving as the secretary to our Volunteer Committee in the preceding year. Melinda brings her background in finance, governance and communications to the Board as well as a lifelong love of animals. Melinda currently utilizes her Chartered Professional Accountant and Chartered Director designations to serve as the Chief Financial Officer of a public manufacturing company in the Aerospace industry.
Melinda grew up in Uxbridge before leaving for University. She has since returned to the Uxbridge area where she lives with her 5 kitties, her Border Collie/Lab cross and whatever cat and dog fosters she may have at any given time. Melinda is very involved in animal rescue in the Durham region, acting as an admin for Team Chelsea and working with many local dog, cat and wildlife rescues to find, secure and transport animals to safety.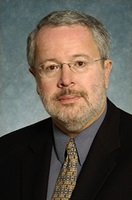 Sheldon Wolfson
Sheldon joined the Board in 2017, after serving as a member of the Governance Committee. Sheldon bring experience from a wide variety of jobs and volunteer positions having served as: Commissioner, Social and Community Services, Region of Halton; Director, Services for Seniors, Region of Halton; Surveyor/Educator Accreditation Canada; Associate Professor, Nursing, McMaster Universithy; M.H.Sc. McMaster University; Chair, Oakville-Milton Humane Society; Member – Public Service Health and Safety Association; Chair, Ontario Not for Profit Homes and Services for Seniors and member of the Peel-Halton District Health Council.
Sheldon and his wife Janet have lived in Uxbridge for the past 2 years with their Golden Retriever Sophie.
---
Advisors:
 Debbie Leroux, Clerk, Uxbridge Township
Debbie Leroux currently serves the Township of Uxbridge as Clerk. She oversees the legislative requirements of the corporation including Council operations, bylaw control and animal control services. Debbie joined the Corporation in 2003 after working for the Municipality of Penetanguishene in the position of Deputy Clerk since 1997.
An avid baseball player and outdoors person, Debbie spends life outside of work participating in many extra curricular activities including keeping up with her active family and pets. They are Gus, the Chocolate Lab and Murphy and Riley, both Bernese Mountain Dogs. She also has a cat named Bella, who thinks she is a dog.
Kevin Heritage, Director of Development Services, Township of Scugog
Kevin Heritage currently serves the Township of Scugog as their Director of Development Services. He oversees a variety of areas including planning and development, building, by-law enforcement and animal services, and economic development and tourism. Prior to joining the Township, Kevin worked as the Manager of Policy Planning for the Town of Ajax.
Kevin spends most of his free time outdoors with his family in the garden, walking their dog, and training their three Percheron and Frisian draft horses.
Andre Gratton, Manager of By-law Services, Township of Uxbridge
Andre Gratton currently serves the Township of Uxbridge as the Manager of By-law Services. He oversees the enforcement of all municipal by-laws which includes Animal Services for both Uxbridge and Scugog Townships. Andre joined the Corporation in 2008 after working for the Town of Ajax as a Municipal Law Enforcement Officer and Senior Animal Services Officer. Since 2005.
An avid hockey player and outdoors person, Andre spends most of his free time outdoor with his family which includes as  German Short Haired Pointer "Berkley"
---
Are you interested in joining our board? We're always looking for great leaders to add to our list of prospective board members. Please forward your resume and a brief cover letter to volunteer@animal-shelter.ca.